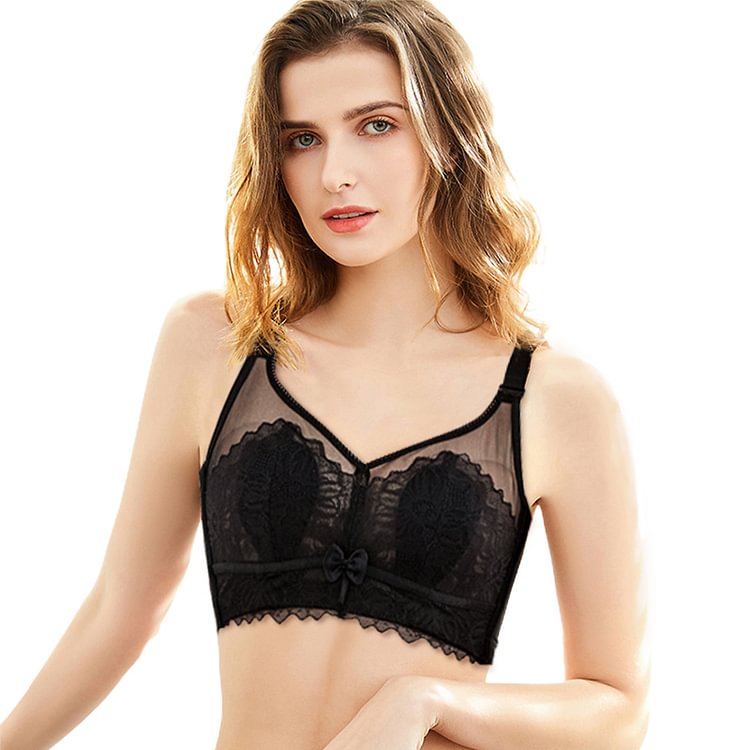 The appearance of external expansion, accessory breasts, and sagging form has become a lot of women's trouble.
This U-shaped beautiful back push-up bra has helped 1 million women with large breasts get rid of their chest problems.
This bra balances ultimate support and comfort with wideband, wireless cups, plunge neck, and back smoothing design.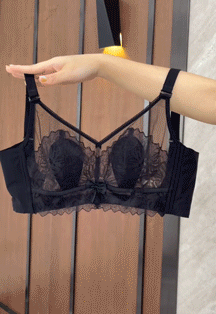 Specification:
Fabric: 100% cotton, 80% nylon, lace
Applicable people: A person who is troubled by the appearance of external expansion, accessory breasts, and sagging breasts
Design features: Lace trim, detachable double shoulder straps, back four rows of buckles
Color: Green, Black, Milk coffee color, Ginger yellow color
US Size: 34-42
Cup:BCDEFG
Feature of product:
1. Gather breast, No More Sagging
Lifting your breasts without letting them sag in the absence of the underwire. Adjust the breast shape. Holds and lifts your boobs all at once.
2. Challenge "Zero Fat"
Squeeze the fat and fat under the armpit and effectively shrink the side. With its extra-wide band, it
smooths out the back bulges. Avoid the uncomfortable rolls that appear with traditional bras.
3. All-day Comfort
High impact support with Amazing Comfort. The ergonomically designed 5D seamed cups and wide-band ensure maximum support by shaping.
4. Thin and Transparent
Thin to 0.2cm, 24 hours still dry, and the nipple is not exposed.
Multi-color selection, wear a different self.
Product Dtails:
1.Lace fabric
Soft touch, comfortable and not sticky.
2.Widen the side ratio
Widen the side ratio, forcibly collect the fat from the auxiliary breast.
3.Adjustable shoulder straps
Detachable shoulder strap, elastic can be adjusted freely.
4.4 hooks, 4 rows
Four-row buckle design on the back, adjustable.
After-Care Instructions
To keep your new bra in the best possible condition, we recommend hand washing in cold water. For machine wash, please place your new bra in a specialized
lingerie laundry bag and set it at 86°F / 30°C temperature using a delicate wash setting. Never bleach or iron. Use only a cold air dryer or air dry.