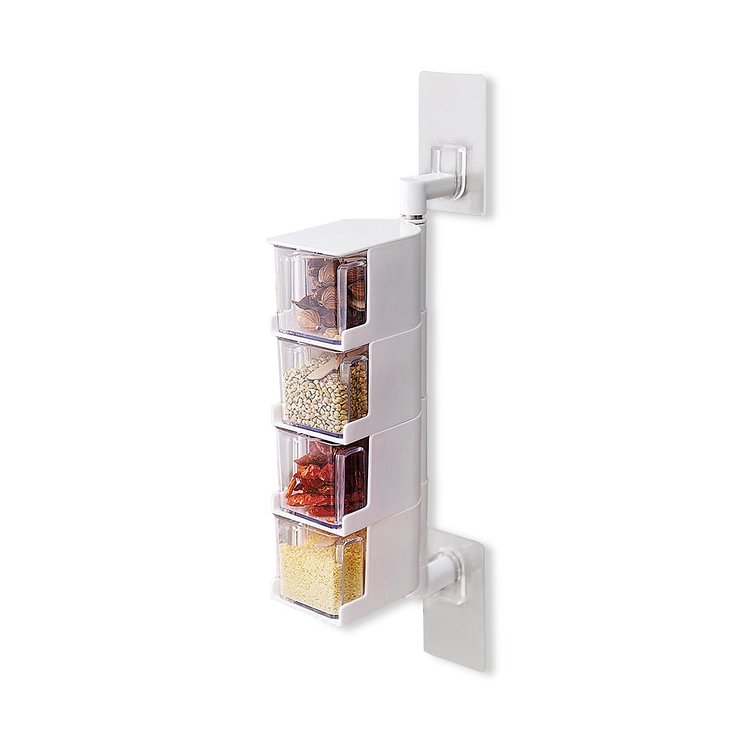 Keep all your spice collection in this single rotating tower.
Wall design, space-saving, free of the drill, 360-degree rotation, easy to take, a can of blinds, each seasoning box with a spoon, spices between the string taste, multi-color optional.
Jars are separate, rotate out the spices you want when you need them.
Drawer design, easy to pick up spices.
Material: ABS + stainless steel tube
Size: 18*6.5*10.5cm(2 tier) ; 24.5*6.5*10.5cm(3 tier) ; 30.5*6.5*10.5cm(4 tier) ;
Color: gray/off-white/white
Perfect for: All houses and apartments
Who buys this: Singles, Couples, Families, Juniors