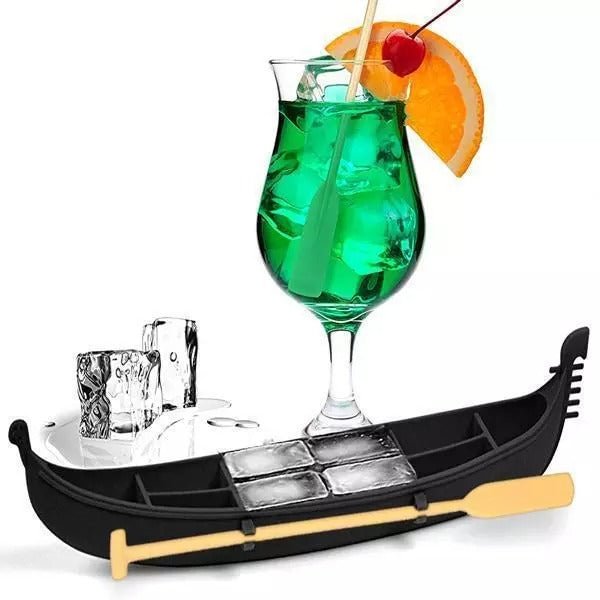 Venice Gondola Ice Cube Tray with the added paddle is the perfect vessel for freezing water and stirring drinks!
Also great for making chocolates, candies, gelatin, soaps and more.
Made from heat and cold resistant, food safe silicone for boat body.
Each tray makes 10 cubes.
Flexible and lightweight, bend the tray easily to expel frozen ice cubes.
Each order includes 1 x boat and 1 x paddle.
Random color will be sent.
Approx. 7.9" x 2" x 1" / 20 cm x 5cm x 2.5cm
Sip your cocktail while imaging yourself lazing by the Venice canals, stirring your drink with the oar that's included with the silicone Venice Boat and Paddle Ice Mold!