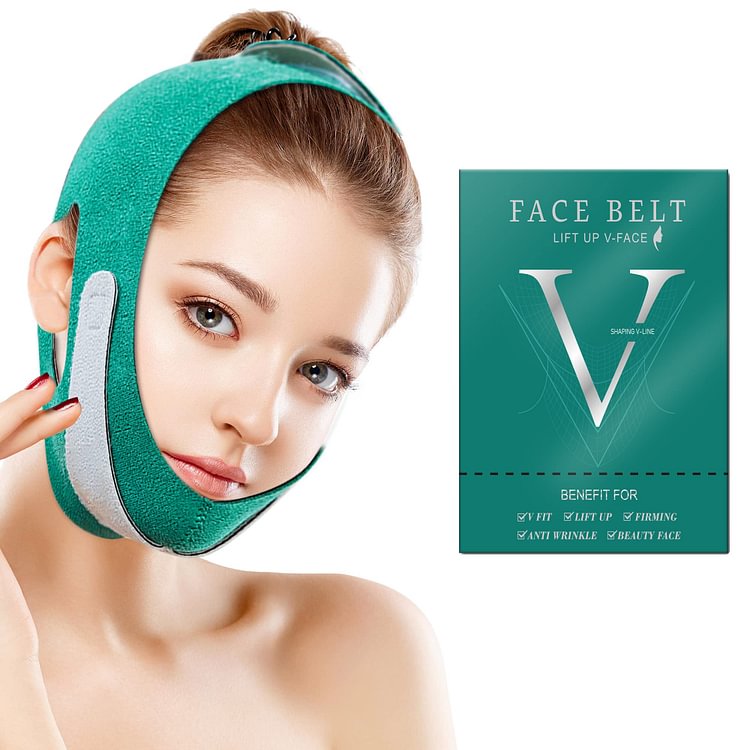 The V-line facial slimming belt
Advanced double chin sagging skin reducer
Facial Skin Moisturizer Face helper
Perfect V-zone facial contour
Ideal V-shaped chin V-shaped uplift Jawline
Visible reduction of facial wrinkles
Superior Facial Skin Firming Chin Lift
Features:Skin Friendly
- Safe, Comfortable, Breathable, Washable Soft Stretchy Material.
Significant Improvement
- Skin lift-up tightening to eliminate a double chin.
Easy to Use
- Wearing for 30 - 40 minutes each time while you are in the middle of any activities at home.
Reusable
- Washing with warm water and mild detergent and then drying it naturally (wash before first time to use).
Stick to it every day, you will see the effect. Why choose Facial slimming belts:
✅ REUSABLE Advanced double chin reducer.
✅ Reducing sagging skin.
✅ Moisturizing skin.
✅ Unexcelled firming face contour.
✅ Perfect V zone.
✅ Ideal V chin.
✅ Gorgeous V up line.
✅ Noticeable reduction in wrinkles.
✅ Reduction or complete disappearance of the double chin.
✅ REUSABLE Superb chin tightening.
✅ Maintaining chin lift.
Product Description
Slimming belt Benefits of slimming belt to fit the face. Eliminate double chin Anti-aging and anti-wrinkle Tighten facial skin Shape V-shaped face Promote facial blood circulation and metabolism.

Instructions for use.
It is recommended to cleanse once before use. For the product itself, do not use a washing machine, use a mild detergent (handwash only)
Tips:
1. It is recommended to wash once before use.
2. If irritation or rash occurs during use, please discontinue use.
3. 30-40 minutes each time, please do not exceed the recommended use time.
4. Packing list: 1 slim face band and instructions