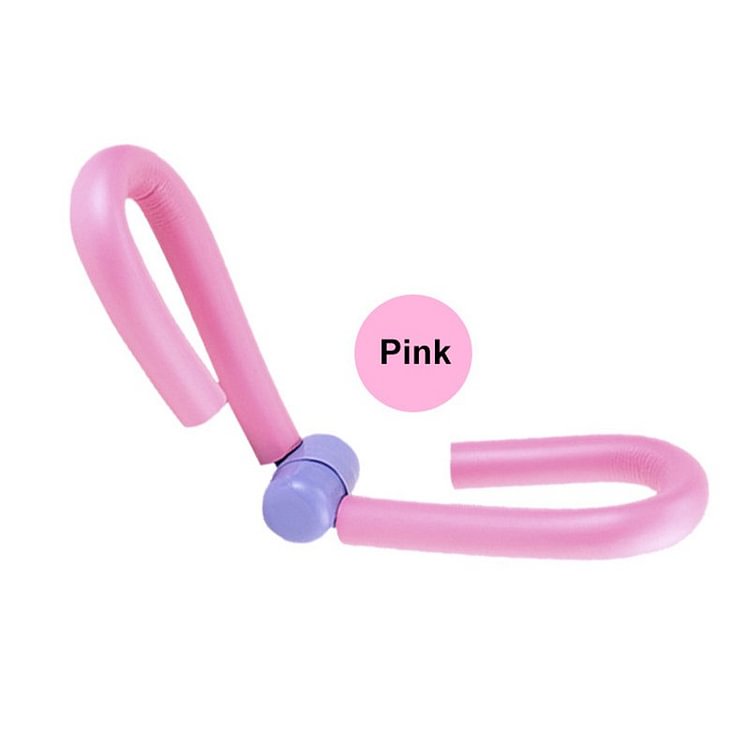 Thigh Master Exercise Home Gym Equipment
Arm Trimmers All in One Trainer Best for Loss Weight and Thin Thigh.
Decompression after work, study tired fitness and relax, do some housework and training, do bedroom exercise and fitness in the morning, beautify the legs and buttocks. Every day everywhere feel free to build your body into the shape you want.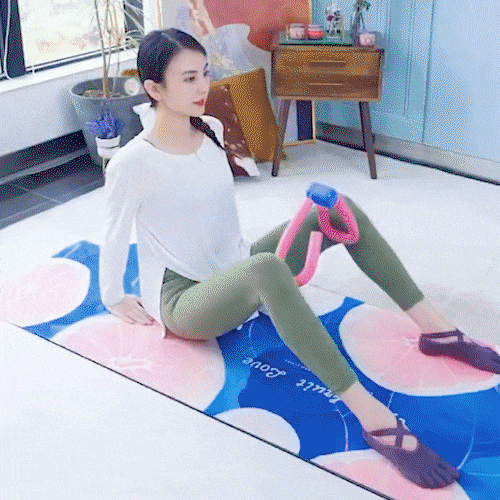 Use the thigh master as an excellent exercise toner for your arm, leg, inner and outer thigh workout. Long-term use of it can thin legs and reduce fat of thighs. Fits all fitness level people who want to work out.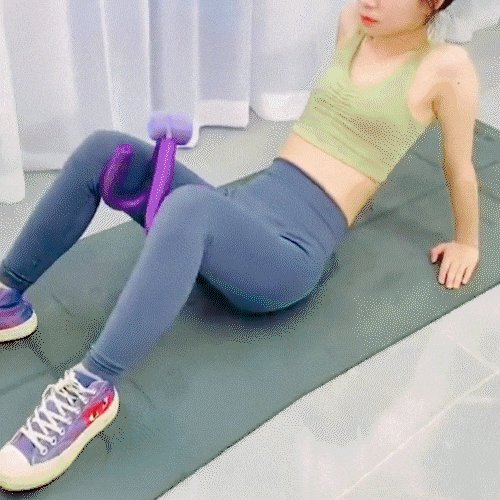 Let you enjoy a healthy life, shape the perfect curve. Tightens the hips, buttocks, and lower abdomen muscles. It is used for improved bladder control, pelvic floor strength, and increased intimacy.

Thigh Master Workout Equipment, Thigh Trimmer Thin Body Thigh Slimmer
Light and portable, convenient to use, and easy to store; S shape design, good elasticity, strong toughness, long term use of it can thin legs and the fat reduction of thighs. The shape of the line of the hips increases the bend of the thigh and has a charming body.

Foam protection handle, the outer side of the instant noodles up to 30 m, grip comfort, sweat absorption performance is strong, increase the friction, increase security. PVC material, 3 raw material foaming, 5 filtrations, 6 matching craft carving, let you enjoy a healthy life, shape the perfect curve.
Now there are many different ways you can work your inner thighs with this exercise.
Arm Trimmers All in One Trainer Best for Loss Weight Thin Thigh.
Step 1: Lie down on your back on a mat.

Step 2: Bend your knees to about a 45-degree position. Your feet should be flat on the floor.

Step 3: Place the thigh toner between your inner thighs. The thigh toner should be positioned so that it looks like an upside-down "V."

Step 4: Squeeze your thighs together. Even if the thigh toner moves in only a couple of inches, you still will be working your thigh muscles. Work to squeeze more forcefully, making the thigh toner move farther inward, as you use the equipment over time.

Step 5: Complete 15 to 20 repetitions. To increase the intensity, perform slow repetitions or pause at the top of the squeezing motion during each
Triangle structure
The triangular structure of mechanics makes the legs work harder to reach the effect of deep muscles.
Bold Steel Spring
5MM Thickened spring design, more flexible, greater bearing capacity, higher strength exercise muscle.
Soft Foam
NBR rubber, thick design, full of feel.
Solid Steel Pipe
The solid steel pipe is connected with the handle, which can be tightened arbitrarily and firmly.
Triangle Shape

Consistent with mechanical principles, stable, and easy to use.

Soft Foam

Each unit of foam is supported by each other to give you comfort during exercise.

Steel springs

Sleek, curved design with built-in thick spring for durability.
Arm Exercise

a: Sit or stand up straight. Position the ThighMaster so that the cap, located in the center of the device, is facing your chin.

b: Place your hands under the cap and rest your forearms on the handles.

c: Inhale to prepare, exhale and contract your chest or pectoral muscles, bringing your elbows and forearms together.

Thigh Exercise

a: Your thighs and your calves rest on each handle with the cap facing your knees.

b: Squeeze your thighs while bending your legs as if you were preparing to sit down.

c: As you stand up straight, bring the ThighMaster back up over your head.

Double leg exercises

a: Lie on your back on an exercise mat with your knees bent and your feet flat on the floor.

b: Place the ThighMaster on your inner thighs so that they form a "V" position.

c: Squeeze your inner thighs and glute muscles, lifting each vertebra from the floor until your spine forms a bridge. As you roll back to the floor, relax your inner thighs.
WHY US?
We work

directly with manufacturers

all over the world to ensure

the best quality

of our products. We have a

Quality Control department

which helps us to keep our promise!

Price

is always

competitive.

Awesome Customer Service

Amazing products

along with

High Quality

Read

reviews

from our lovely customers
CLICK ADD TO CART TO ENJOY THE COMFY!
*** Please read our Policies carefully
Secure payment

with SSL Encryption.
If you're not

satisfied

, please contact our customer service team.
We will do our best to ensure that you are 100% satisfied with the purchase!