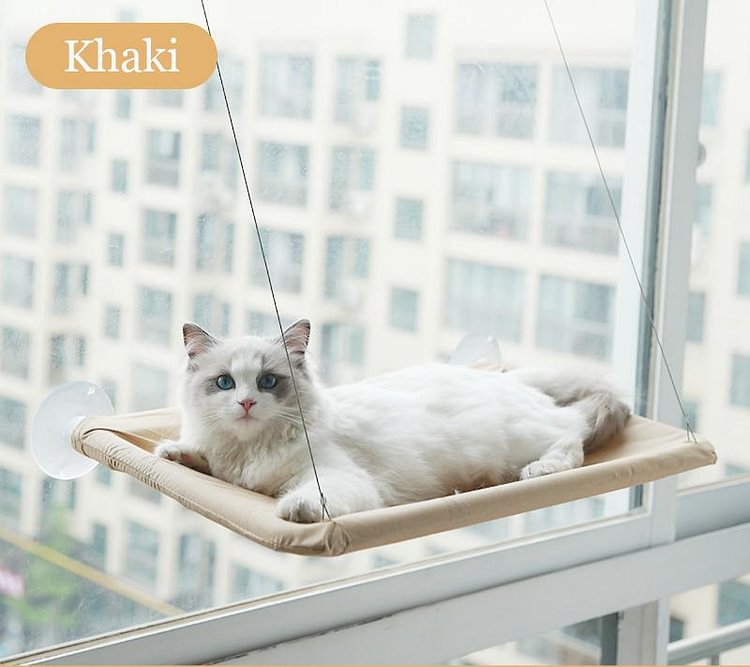 As we know, cats are cute and regal.
They like to cling to their owners, and they also like to stay up high by themselves to quietly observe their surroundings/appreciate the distance.
Therefore, we have designed this cat hammock for kittens to provide a reliable and comfortable place for your cat to sunbathe.
Cozy Comfortable

Safe & Friendly

Easy to Install

Great Support

Detachable washable
Material friendly - This outdoor cat bed is made of ABS plastic tube frame + Oxford cloth bed surface + stainless steel wire rope, scratch-resistant and breathable without overheating the cat's body temperature, providing a 360° sunbathing cat shelf. In cold, add a mattress to this cat perch bed, this window sill cat bed will be the most comfortable.
A stable and Firm - cat window bed is a perfect cat rest seat, tough wire rope will not be pulled off and not be chewed off, it can withstand more than 30 pounds of weight, the indoor cat hammock is suitable for multiple or large cats.
Stable and reliable cat hammock window
4+2 X-large heavy duty suction cups that do not fall off after installation

Hold weight up to 30 lbs
Pre-installation tips
Wipe windows before installation

Place the suction cups in warm water at 50-70 °C for 3-5 minutes to reactivate and strengthen the suction cups

Dry the suction cups until they are slightly damp, then apply the suction cups to the window

Squeeze out as much air as possible by pressing firmly