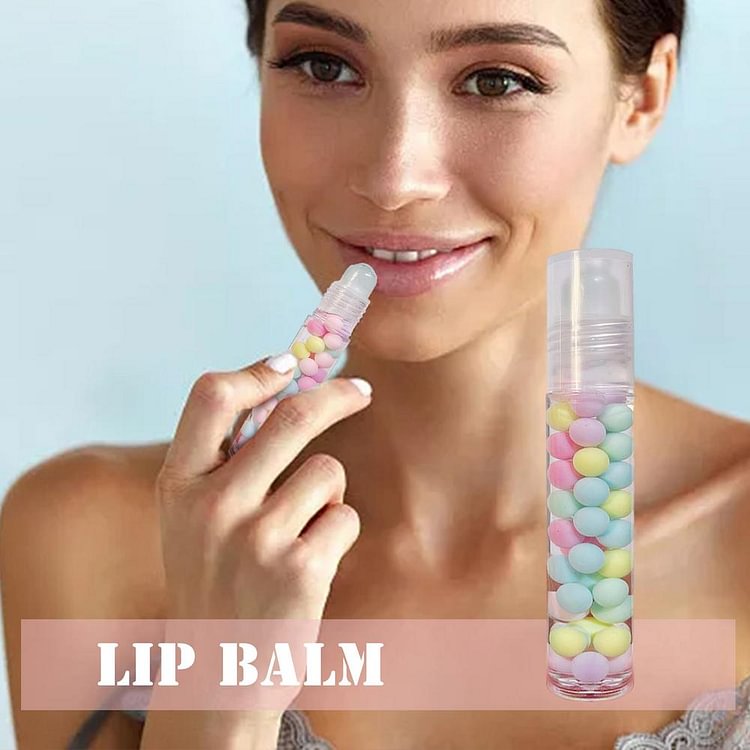 What this lip oil can offer you is that it will be mild and gentle to your skin due to its soft texture, its roller and waterproof design makes it easy to use for greatly nourishing and moisturizing your lips to avoid dry.
By making with natural extract, this lip oil is non-irritating to use. It is suitable for lip makeup or lip moisturizing and nourishing.
Aim to make you can easily carry that this lip oil has been designed with small compact size, and the lightweight texture will give it a long lifespan to use for supply water and prevent dry lips.
Specifications:
Item Name: Lip Oil
Material: Liquid
Features: Waterproof, Roller Design, Not Dry
Apply Zone: Lips
Effect: Nourishing, Moisturizing, Brighten Skin Tone
Net Contents: 8ml
Ball design
The product uses a ball design, which is more convenient to use.

Small and exquisite
The product contains a colorful bead design, which is small and exquisite.

Fully moisturized
The texture is delicate, light and soft, evenly fit. Enriched with a variety of nutritional repair ingredients, the makeup effect is soft, comfortable and fully moisturized. It can effectively nourish the lips and keep them moisturized.
Suitable for various occasions
Package Includes:
1 x Lip Oil