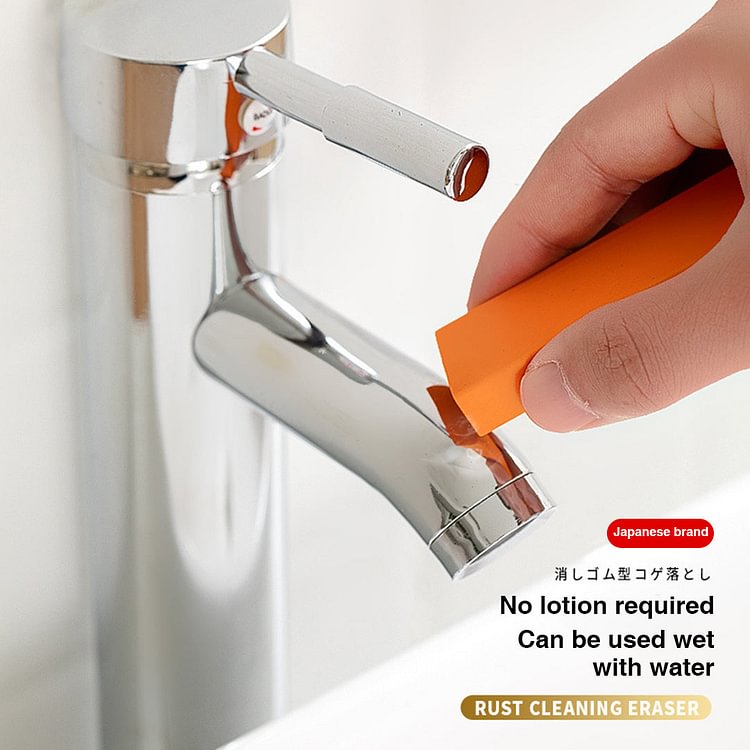 Here's How You Can Remove Rust From Your Kitchen items & Make Them Look Brand New!
Looking for an easy, simple and fuss-free way to remove rust, stains and dirt from your household items? Need a practical, ergonomic and reliable set of rust removers for all your metallic surfaces? Want to bring new life to your rusty household items?
Introducing The Japanese Premium Rust-Remover By Lifeagift!
Now you don't have to settle for all those cheaply-made rust removers anymore, since our heavy-duty, safe and non-toxic rust eliminating tools are here to help you:
REMOVE RUST, DIRT & STUBBORN STAINS from your kitchen knives
MAKE YOUR METALLIC SURFACES LOOK SHINY by effectively rubbing away rusty spots
SAVE YOUR HARD-EARNED MONEY since you don't have to pay a professional
Why Choose The Lifeagift Rust Erasers?
NON-TOXIC DESIGN, so you can rest assured that your hands and your furniture are safe
MULTIPURPOSE RUST REMOVER, ideal for most household items made of stainless steel
SUPER-EASY TO USE & AFFORDABLE, no need to spend a small fortune on costly professionals or expensive rust removing tools.
How To Make Your Metallic Surface Shine Like A Diamond In 5 Easy Steps:
Step 1 – Soak the rust eraser in water for 1-2 seconds
Step 2 – Gently rub back and forth to remove rust
Step 3 – Rinse and fully dry your knife or cutlery
Step 4 – You're done!