Cooking enthusiasts take their cookware very seriously, not to mention professional chefs. And many of them have been loving our new knife, especially our brand new J-Wick boning knife.


Each knife was hand-forged by professional blacksmiths from high-quality steel, which optimized the blade's sharpness, edge retention and corrosion resistance. After that, it was put through multiple detailed hand inspections to test its quality and ensure that it matches the high standards of the brand.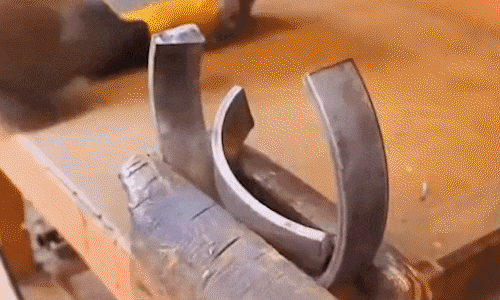 The blade of this knife is extremely sharp and narrow, which makes separating meat from the bone a breeze. The wooden handle is designed to be very comfortable for the handgrip.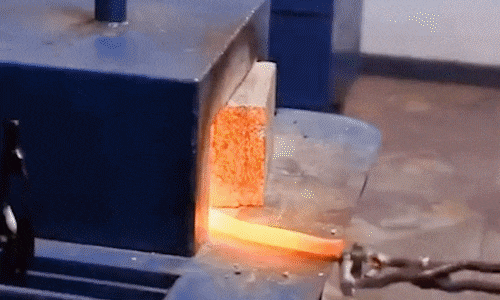 With this outstanding knife, you will never need to add pressure for a better cutting experience or hurt your hands in the process.
You might notice rust or black spots on the blade, but don't let that worry you; it is a natural thing when knives are handmade. You can keep them clean by using a whetstone and making sure to use them every day.


To own a knife that is constantly praised and highly approved by professional chefs requires only one step; ordering. And you will be able to enjoy cooking without worrying about how blunt your knives are for a very long time.


Product features:
【Premium J-Wick Knife】-- The thick and sturdy blade is made of carbon steel. The steel is extremely hard and makes the blade really sharp. The curved wood handle is comfortable and easy to hold. The curve handle, which is different from the general chef knife welding handle, will not break after long-term use.


【Multi-purpose Meat Cleaver】 -- This multi-purpose boning knife would be a good choice for the kitchen, camping, barbecue, hunting, or hiking. This chef's butcher knife can easily handle your daily tasks of slicing, dicing, and mincing by cutting chicken, lamb, steaks, vegetables, and fruits. It's definitely your practical assistant no matter when you are indoor or outdoor!


【Portable Sheath】-- The cleaver knife is attached a well-made protective leather belt sheath. You can wear it on your belt when using it outdoors for easy carrying and easy access. It's definitely your practical assistant no matter when you are indoor or outdoor.

WARM TIPS
Knives Preservation and Maintenance Methods
The knife needs to

be cleaned and dried

after each use, (preferably with cooked cooking oil), placed in a ventilated, dry place, away from water and gas channeling, to prevent rust.
(Stainless steel knife exposed to carbon monoxide gas will produce yellow spots, should be prevented).
If the kitchen knife and scissors rust, you can use a piece of sweet potato to wipe it carefully several times, and then wipe it clean with a rag. After the kitchen knife rusts, put it in the rice washing water for 3 hours, which can remove rust.

Do not put the knives near an open fire or immerse them in water or corrosive liquids for a long time.

Water grinding method: when the knife is blunt, grind the knife several times at a 15-20 degrees Angle on the grindstone with water flushing in the meantime, which could be very sharp.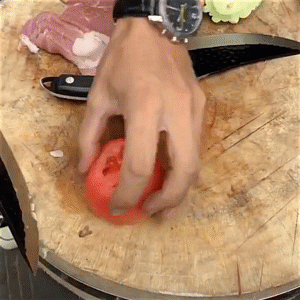 Why Is It Important To Have A Sharp Knife?
A sharp knife is safer. A sharp blade is predictable. When it strikes or is drawn across the food's surface, it won't slip. This makes it easy to control how the blade moves through the food, giving you control over your chopping or slicing. A dull blade will slip, which makes control difficult and increases the risk that it will slip into your finger.

With a dull knife, it's only a matter of time until you slip while applying more pressure.

A sharp knife works better. Sharp knives need less brute force to cut than dull knives. Less brute force means less damage to the food, which you can easily see by looking closely at the cut. A sharp knife helps in maintaining the texture of your ingredients. Delicate ingredients, like herbs, will look fresher for longer if you slice through them cleanly, whereas a dull knife will crush more of the cells surrounding the cut, which ultimately accelerates wilting and discoloration.

But more than this, a dull knife slows you down, while a sharp knife makes prep easier and more enjoyable.
Package includes:
1*Boning Knife.
1*Sheath ** Slight variation by a batch of the product for the wood color as it is based on the wood sourced at that point of time & the hammering of the blade by various masters may differ slightly. We assure you that the knife quality is not affected.

**Note:

1. The cutting action should be done away from the body.

2. When not in use, the knife should be placed in a safe place and the blade should be protected.

3. Don't play around with a knife.