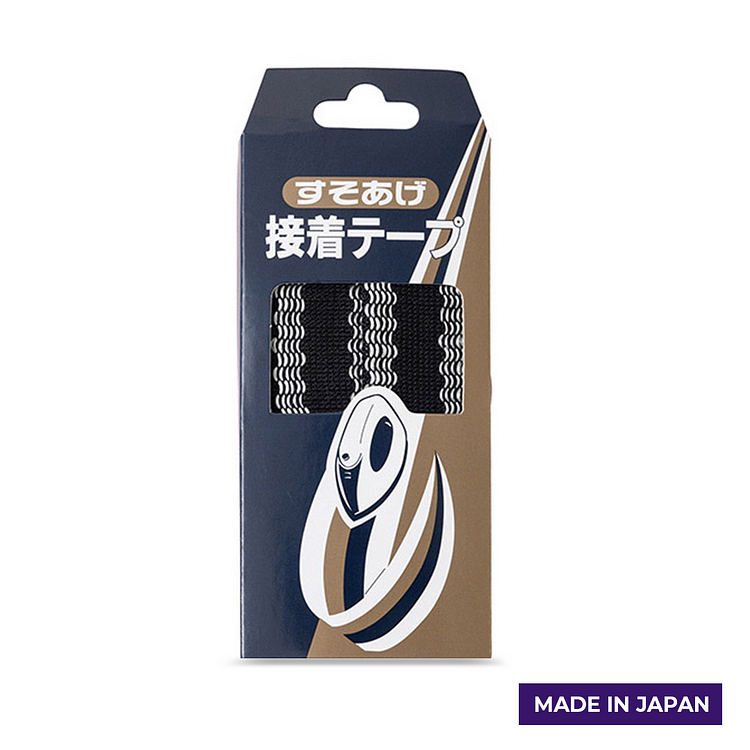 Need adjustment for your pants cuff but find it hard to find someone to do so? Do it yourself! Get these easy transfer cuff stickers and get your preferred trousers just in seconds.

Made in Japan.

Material: Polyester
Size: Width: 2.4cm / 0.94, Length:1.2m / 47.24"
Perfect for: Any pants, Trousers
Who buys this: Parents, Families, Seniors, Singles

Usage: Mark the line of the trousers about where to cut. Cut the trousers. Turn the trousers inside out and use the stickers on the cuff. Wet the stickers before using. The white line should be on both sides of the cuff that need to be adhesive. Iron after finish and you are all done.