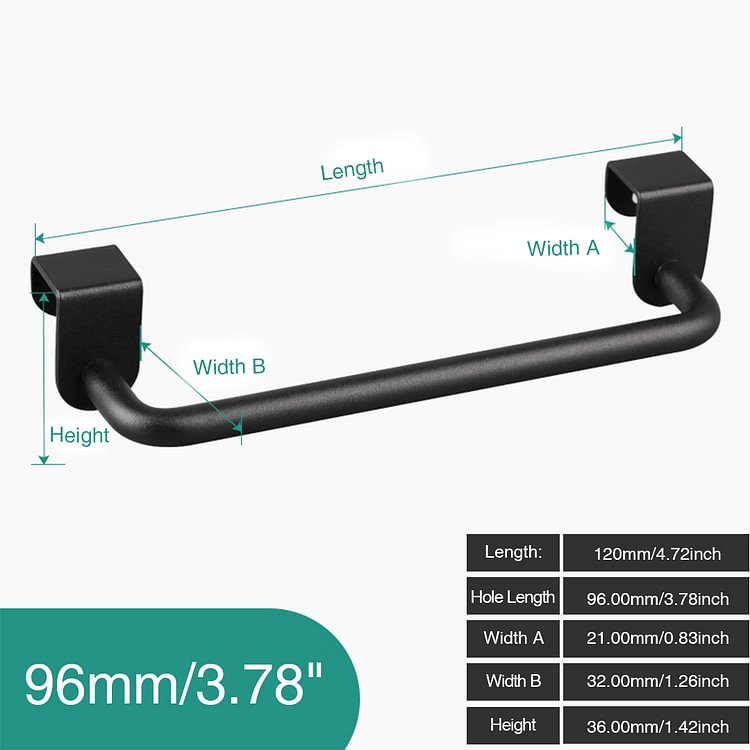 Find it inconvenient to open drawers or cupboards without handles? Try our free punch u-shape handles and make life easier in seconds. High quality and long-lasting, the handles are designed to be held with great satisfaction and touch. Using nano anti-rust paint technology with 5 levels of different paint, it will not fade and long-lasting.
Material: Stainless Steel
Size: 5 Sizes
Color: Matte Black, Silver
Suitable for: Cupboard thickness between 15mm-18mm / 0.59" - 0.71"
Who buys this: Singles, Seniors, Families, Renters
Note:
For one handle installation, please make sure that the spacing is above 2.5mm / 0.098". For 2 handles installation, please make sure the spacing is above 4.5mm / 0.177".
Installation:
Step 1: Confirm the location of the mounting holes on the cabinet door.
Step 2: Align the mounting holes and tighten them with a screwdriver.
SIZE: