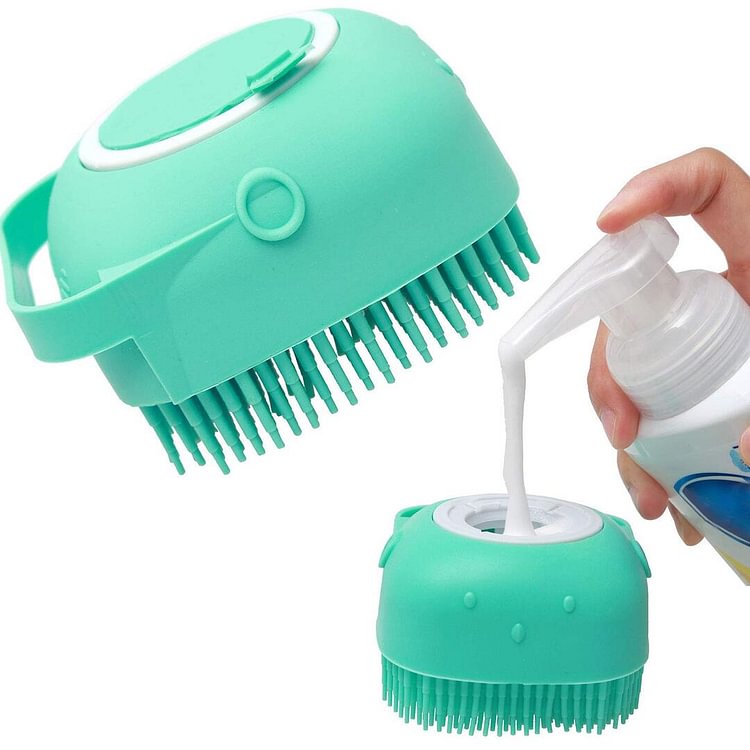 🍾

KEEP YOUR PET CLEAN & HEALTHY!
First, squeeze slightly and the shampoo can easily come out, then use the dog shower brush to scrub away dirt, remove dead skin and loose fur, and bring your dog a very comfortable bath and massage with soothing effect.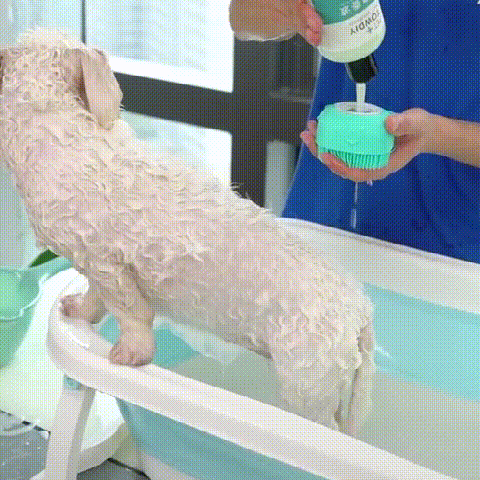 Does your pet hate the bath? Do you struggle to clean sensitive areas like their ears, face, and paws? Our NEW 3-in-1 Bath Brush saves you time AND keeps your dog clean!


❌No more stressful baths!
❌No more hair matting!
❌No more dirty pets!


✅ Gently removes loose hair, dirt, and mud
✅ Pets love the massaging bristles
✅ Works on all your furry friends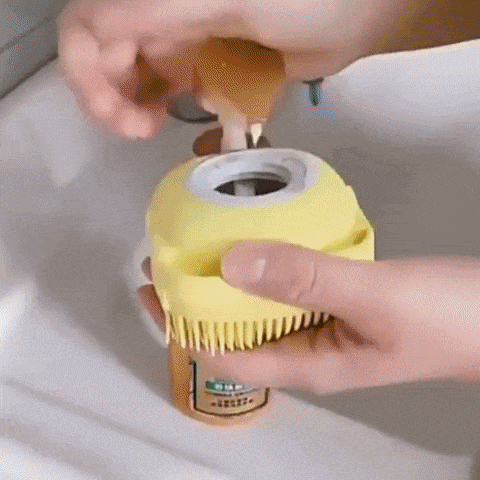 Made of high-quality, soft silicone, the PetBathPro cleans your pet while massaging its skin. The round teeth improve blood circulation while an ergonomic shape helps for comfort and ease of use to prevent wrist and hand strain.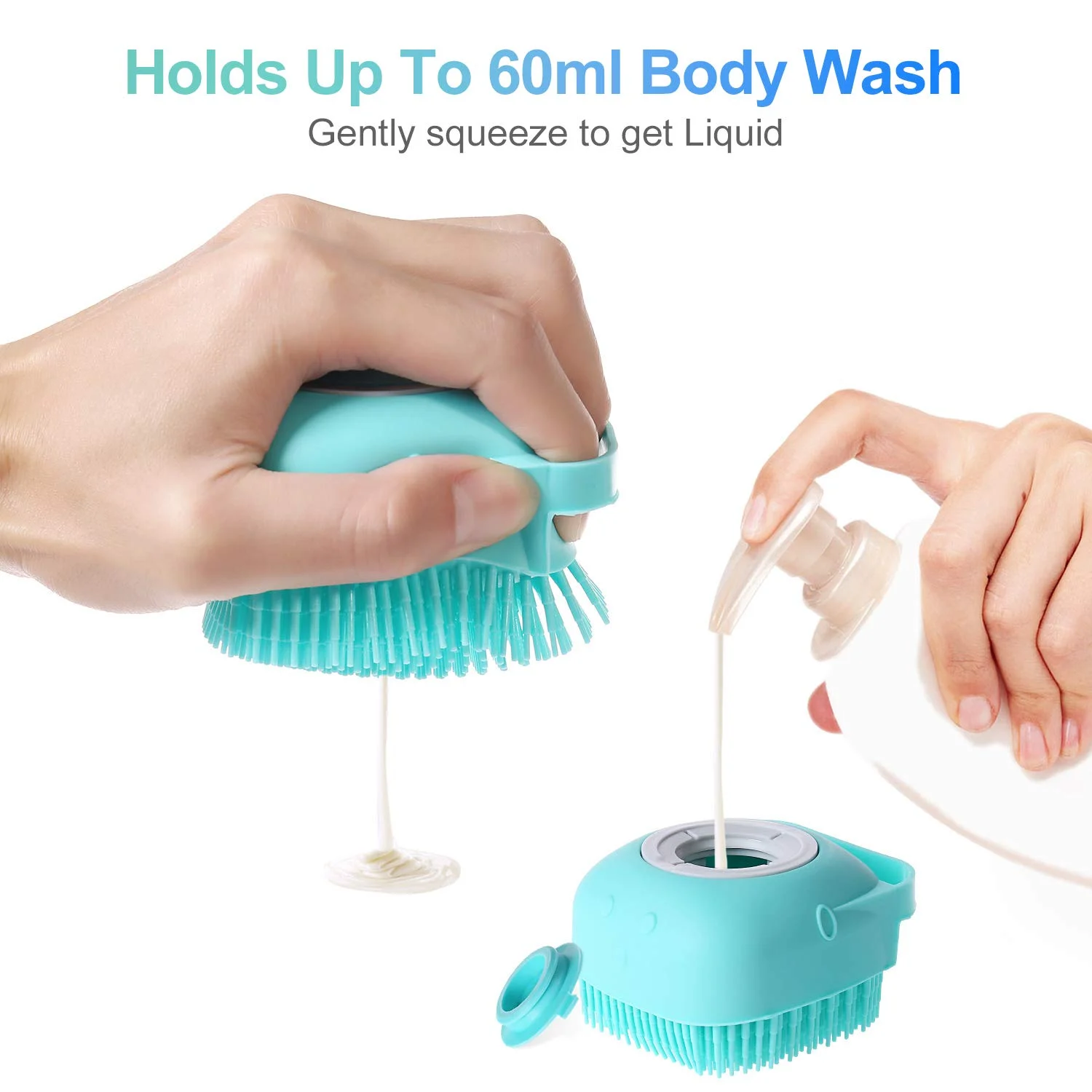 Unlike most massage brushes on the market, our Pet Massage Brush comes with an automated soap dispenser that allows you to apply your preferred shampoo to your pet. The dispenser is also easy to use and has a ton of foam as you stroke your furry little one, making it fun every time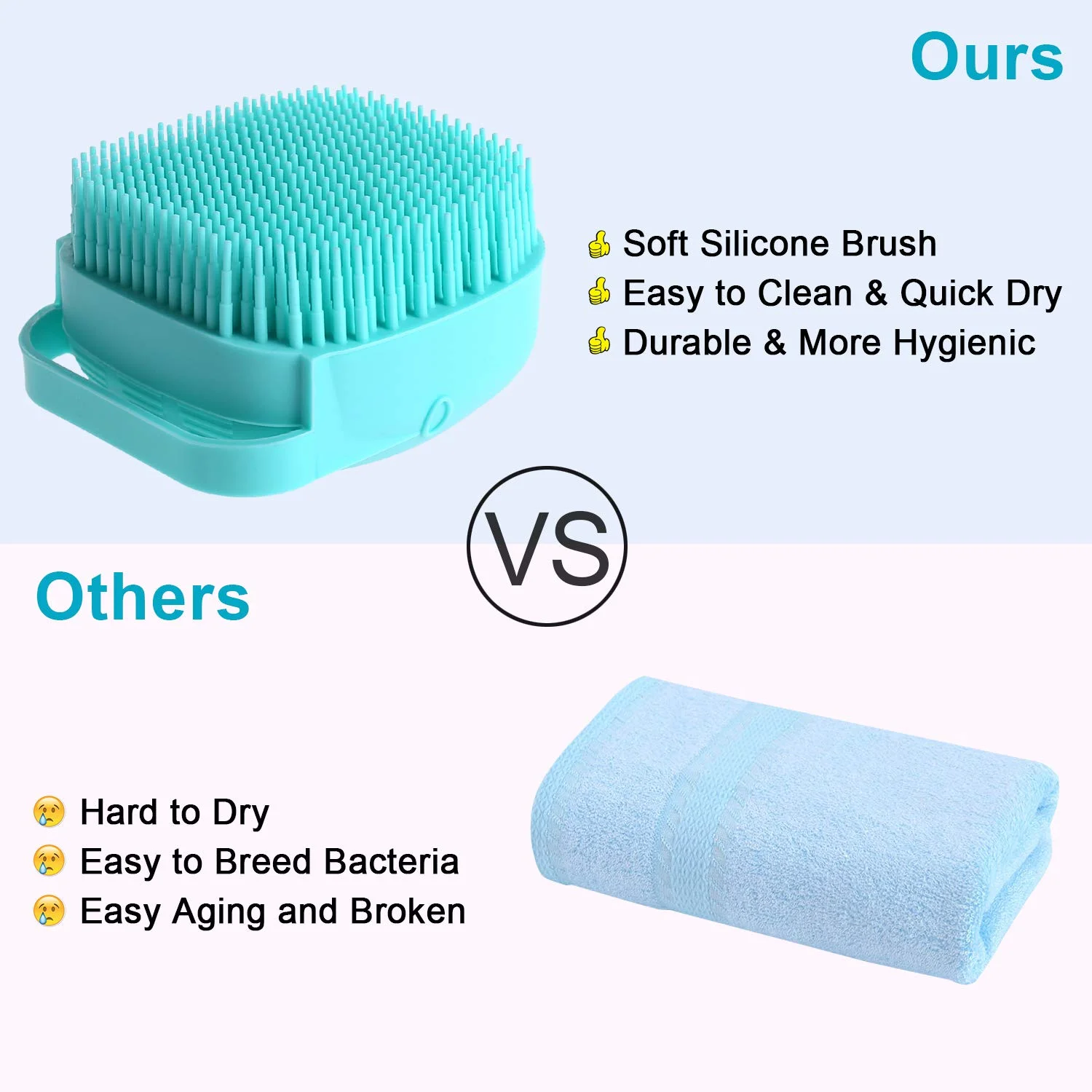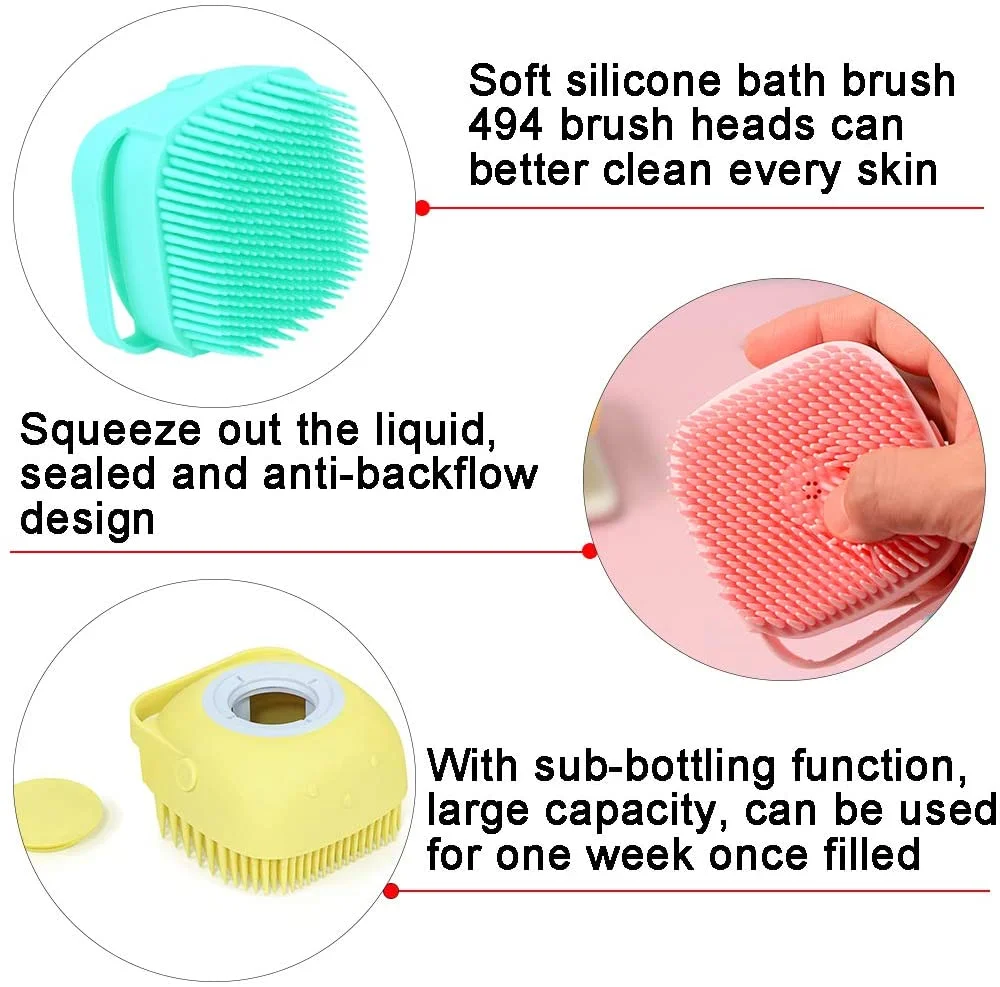 Feature:
Promotes Health and Well Being: Shampoo flows out from inside of the brush to efficiently provide a rich, foaming bath that helps maintain a soft coat and moisturized skin
Turn Bath Time into a Soothing Massage: Pets LOVE the soft silicon tentacles that massage the skin and improve blood circulation
Ergonomic Design: Brush is easy to use and a comfortable grip makes giving baths a breeze
Easy to Clean: Simply wash the brush with water and easily hang by the handle to dry
The Perfect Size: The 2.7oz / 80ml storage compartment holds the perfect amount of shampoo for your pet's bath
HOW TO USE

1. Open the cap of the Pet Bath Massage Brush

2. Pour in your desired shampoo for your pet

3. Pour in a sufficient amount of water as well

4. Close the cap back onto the brush

5. Enjoy a fun bathing session with your pet!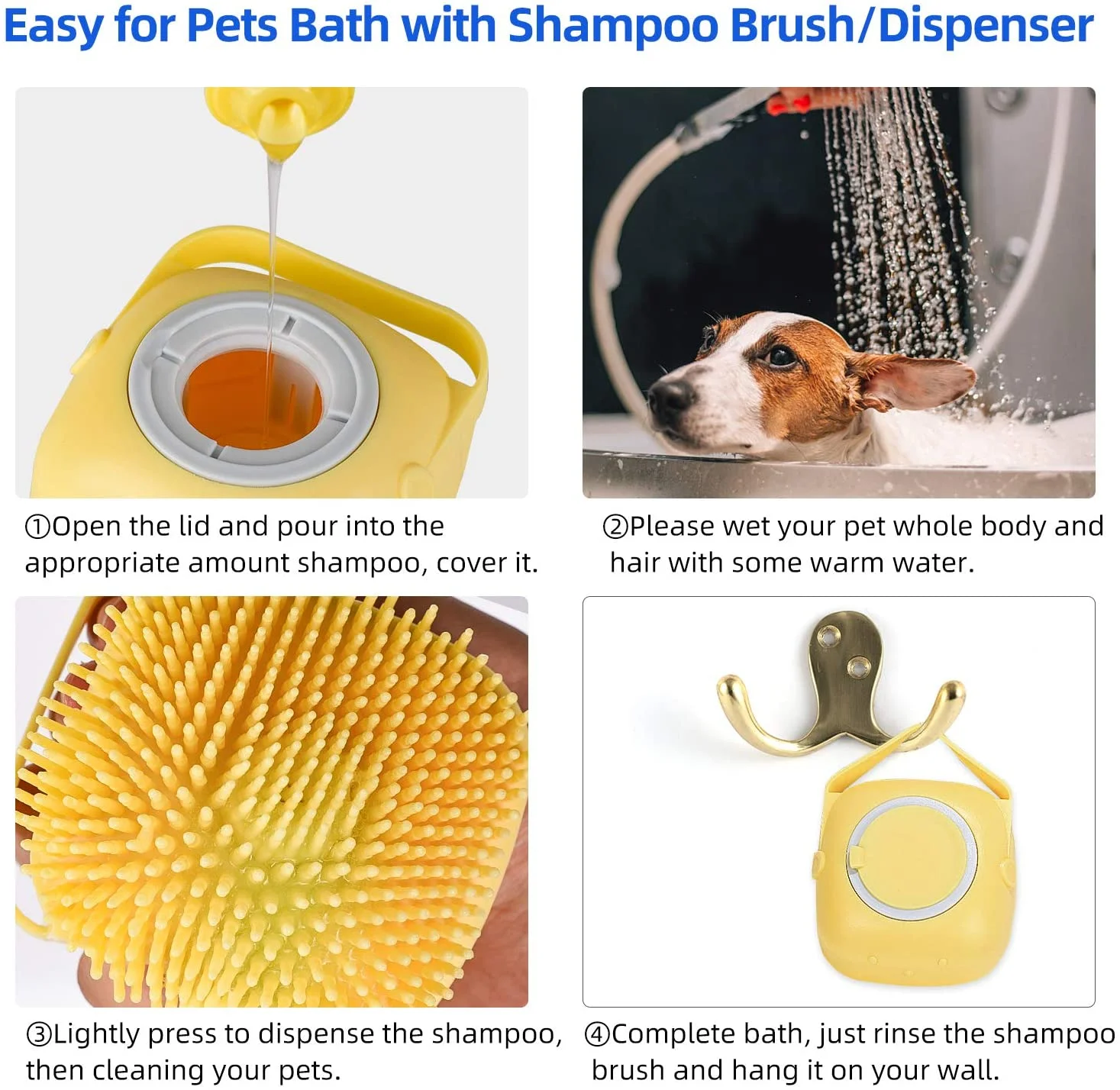 SPECIFICATIONS:
Material: Silicone
Package Contents:

Pet Bath Brush
Color:

Green, Pink, Yellow
Size: Approx. 8 x 7.5cm/3.1x3.1inch